Jul 30, 2012 • ∞
After a very long delay, I have finally completed my implementation of a blog.
At some point I'll probably write a post detailing all the different pieces that go into the content on this site getting published, but for now I'll just say that it is sufficiently 'geeky' enough for my taste.
Considering the fact that there are some topics which I will have to avoid here, those that know me best may be surprised at some of things I choose not to write about. With that said, anything I do say is definitely and clearly my own personal opinion.
Until I write next, which will hopefully be soon, I leave you with a picture of my smiling face: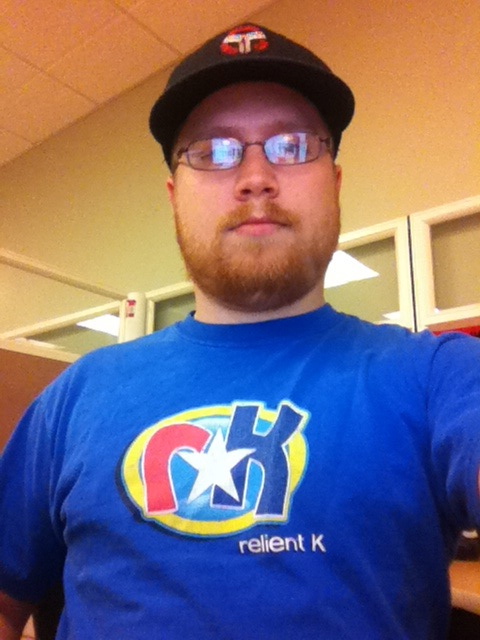 edit: I guess I'm not really smiling here, I was going more for a serious face as I was tweeting this @ethanluck of @relientk before their show in Sacramento last week.