Mar 11, 2014 • ∞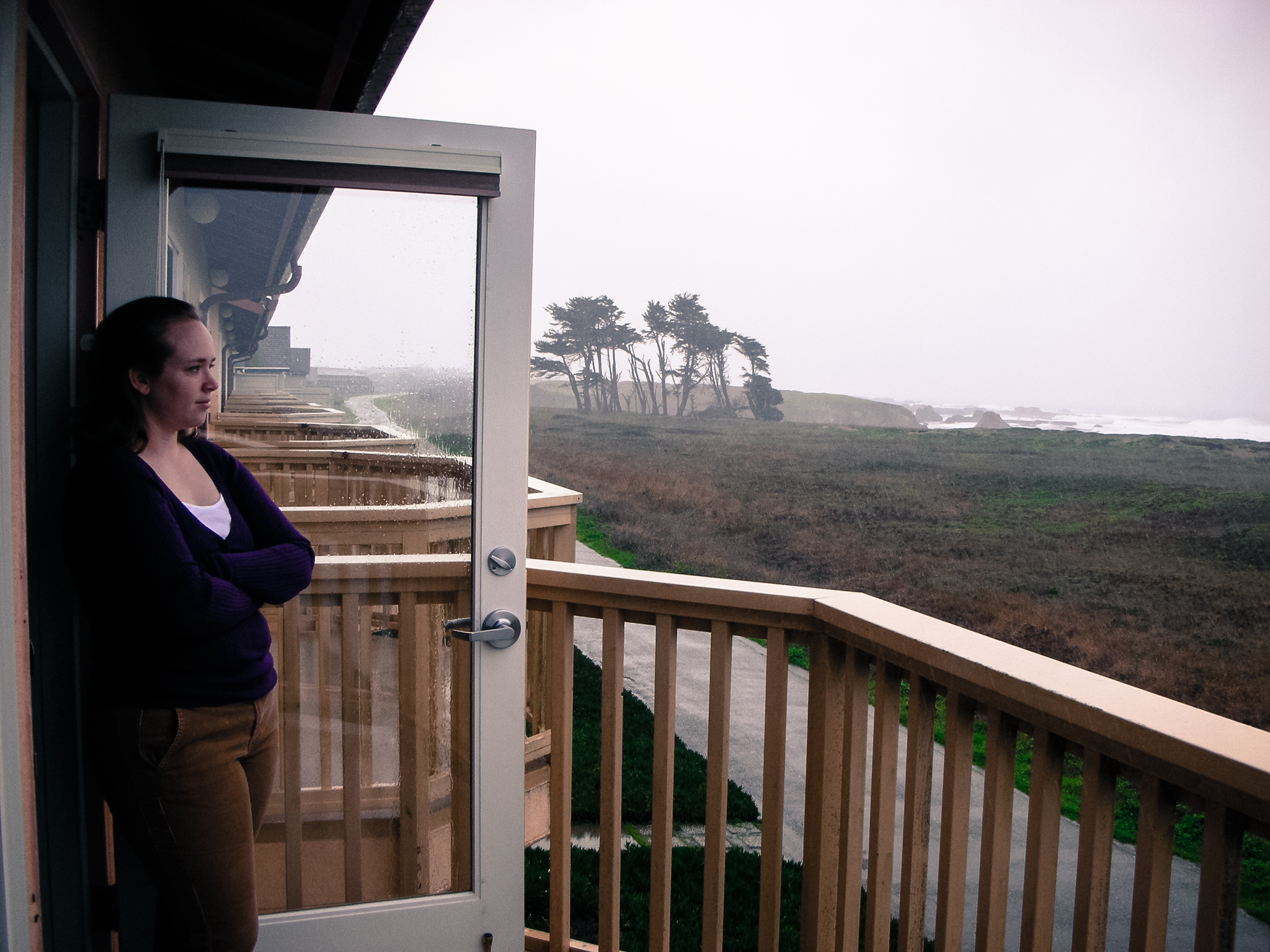 Camera: Nikon Coolpix S6
Exposure: 1/250 sec at f/3.0
Focal Length: 5.8mm
ISO: 93
Flash: Did not fire

In my Photography 'announcement' post I said that most of the photos I was going to start sharing wouldn't have any post-processing. So of course the very next photo I share does. Its not much, all I did was utilize one of the built-in Lightroom filters/presets: Old Polar. When I first looked at the photo I was happy with it as is, but then I decided to play around with the built-in options, and once I selected this one I couldn't go back. Without the preset the photo is a bit too uniform - the result of the borderline fog that was present when the photo was taken I think. The longer I look at it the more its becoming one of my all-time favorites.
My favorite thing about it is the subject. This was taken a few days before our 1st wedding anniversary, while we were in Fort Bragg, CA celebrating. That year Northern California saw one of the worst storms in years, and there were power outages all throughout the region. Unfortunately Fort Bragg is rather remote, so with the power out there weren't many restaurants open and the few that were had some significant limitations imposed on their menu (no gelato at the Italian restaurant, an absolute tragedy if you ask Lindsey). It also meant no hot water in the hotel although the gas powered fireplace ensured we weren't freezing. Power outage aside it was a great trip and we really enjoyed the area, so much so that we went back five years later for our 6th anniversary.
Looking at the expression on Lindsey's face as she stares out at the ocean makes me wish desperately for a time machine so that I could go back and ask her what she's thinking or to tell her about everything we've seen and done since then. Until someone invents that though, I've decided to believe she's imagining what our future will be like. It certainly hasn't been easy, but its been an amazing ride.
And its not showing any signs of slowing down.