May 26, 2014 • ∞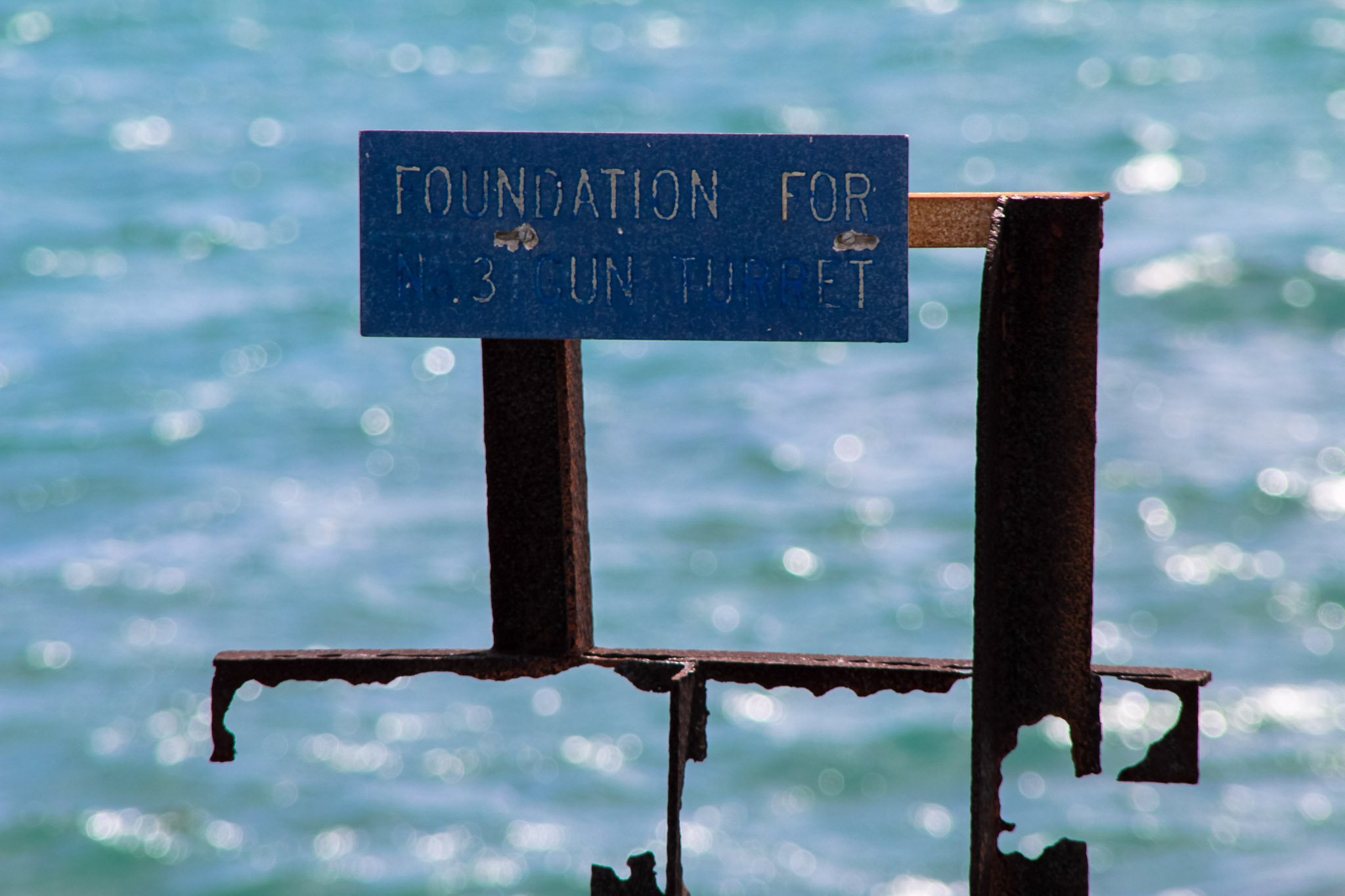 Camera: Canon EOS REBEL T2i
Exposure: 1/500 sec at f/9.0
Focal Length: 300mm
ISO: 250
Flash: Did not fire
LightRoom Preset: Direct Positive

This was next on my list of photos to share, and it seemed fitting to share it today, on the day we've set aside to remember and honor those who sacrificed everything to defend our freedoms.
The USS Arizona was one of only two ships not to be salvaged at Pearl Harbor. She lies today where she came to rest that day in December 1941 and is the tomb of about 1,000 men. This shot is of the sign labeling one of the few pieces of the Arizona which is above the waterline, the foundation of the ship's No. 3 gun turret. A beautiful memorial was established in 1962 which rests over, but not on, the Arizona herself. If you get the chance to visit Hawaii, I know that many feel Honolulu is a tourist trap and not necessarily worth the effort, but I would humbly suggest that the opportunity to visit the Arizona and remember the men who served makes up for any perceived faults of Honolulu.
In honor of Memorial Day here are a few other pictures. The first three are from Pearl Harbor: the USS Missouri was the site of the Japanese surrender which ended World War II and she now sits as a museum, in a position to watch over the Arizona and her sailors (the white structure in the background is the Memorial and sits perpendicular to the Arizona).
The second three photos were taken at the Normandy American Cemetery and Memorial in Normandy, France. Its a beautiful cemetery that is obviously meticulously kept and treated with great respect.
There is no adequate way to thank those who have made the ultimate sacrifice in the service of our country, but places like these are a step in the right direction and should help ensure that we never forget what they did.