Feb 17, 2015 • ∞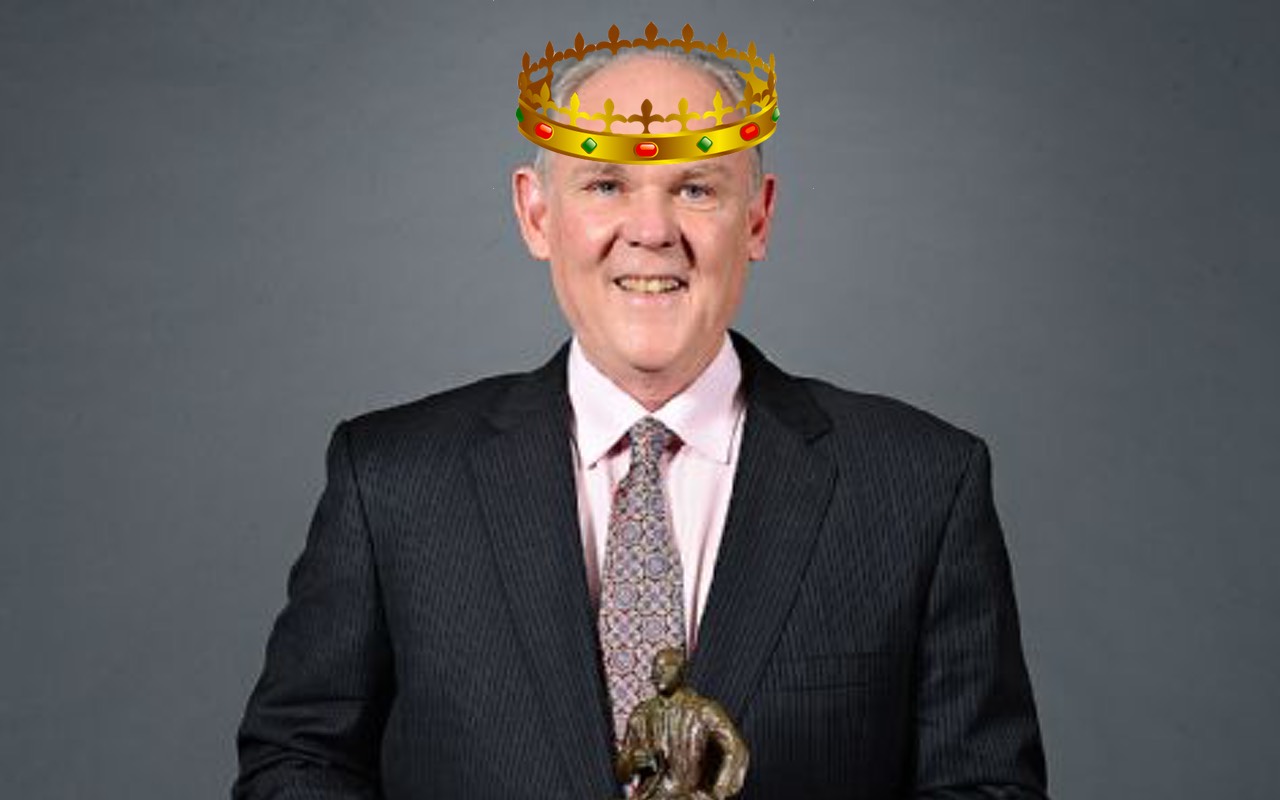 It's been rumored for about a week, and as an avid Sacramento Kings fan I haven't been able to stop thinking about it. Come this Friday, when the Kings take the court to start the second half of their season, they will do so with George Karl as their third coach this year. Karl replaces interim head coach Tyrone Corbin, who replaced Michael Malone - the returning coach from last season. Personally I felt like it was a mistake to fire Michael Malone in the first place - until DeMarcus Cousins missed 10 games with viral meningitis the team was 9-6, certainly not a record that inspires confidence, but they WERE above .500 and having watched all those games I can attest to the fact that they were close in several of the losses, and most importantly were improving. Predictably the team did terrible without DeMarcus (2-8) and after 9 games, BEFORE DeMarcus even came back, Malone was fired. The terrible play that took place while Cousins was sick only got worse, and that led to where we are now.
For me, considering my relative youth, the memory I have of George Karl is as the coach of the Denver Nuggets, whose teams could score lots of points, also gave UP lots of points, and never get over the hump in the playoffs. According to nba.com George Karl is:
7th all time in Regular Season wins (986)
8th all time in Regular Season games coached (1,657)
10th all time in Regular Season winning percentage (.595)
0th in championships1
So it turns out the limited impression I had of Coach Karl was relatively accurate: he's won a LOT of games but unfortunately hasn't won any championships despite making the playoffs an impressive amount of the time.
So what does it mean? Well, as a Kings fan I'm hoping that at the very least it means stability at the coaching position. I've read multiple articles which indicate Malone and GM Pete D'Alessandro weren't on the same page2. Additionally when Malone was fired, I read that part of the goal of management was for the Kings to become a much more fast paced offense. Malone was a defensive oriented coach, and Karl seems by all accounts to be the very epitome of a fast tempo coach (see as evidence those Denver Nuggets teams he coached). So this new stability (and this coach in particular) should hopefully translate into regular season wins, but after that…
While I think there are valid concerns as to whether Karl can deliver a championship, considering the Kings record is currently 18-34… they have a long way to go before championships are the issue.